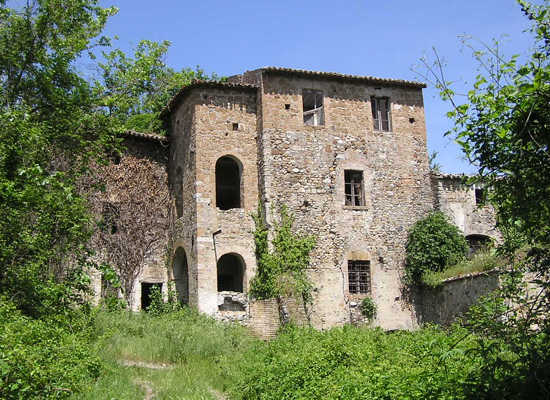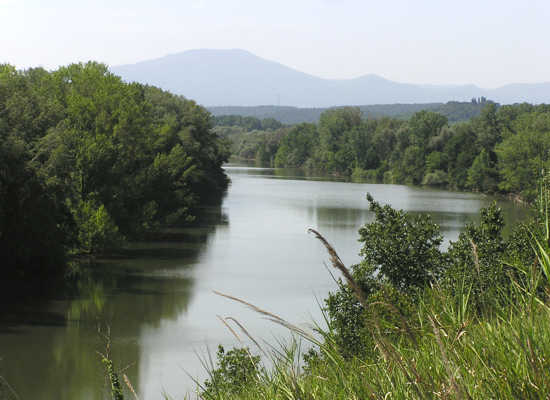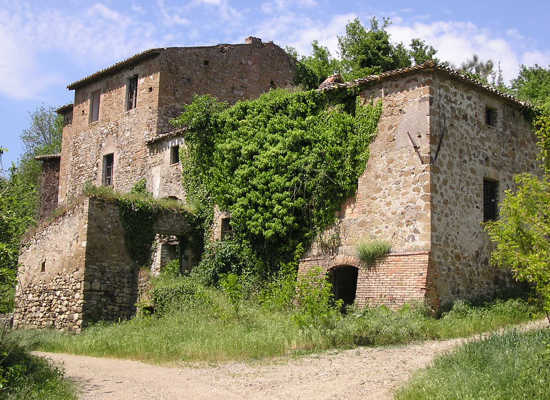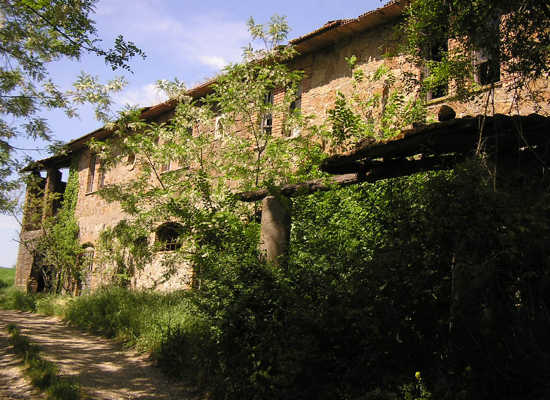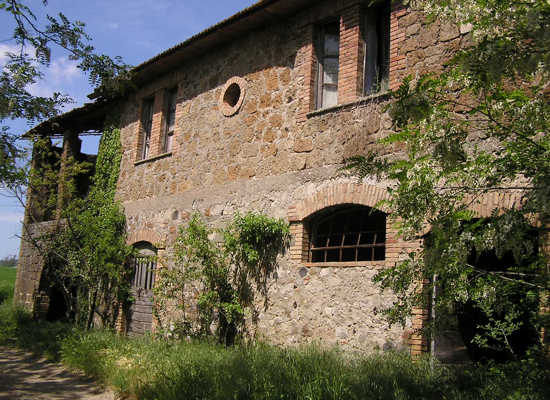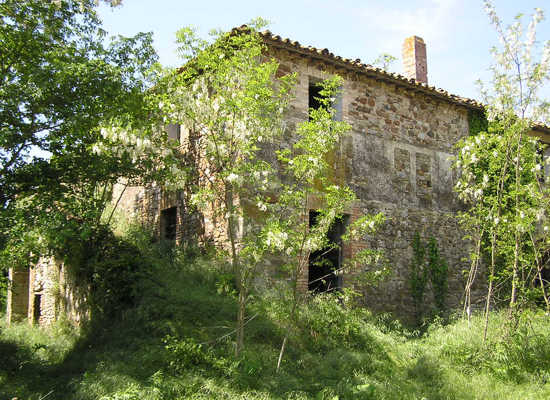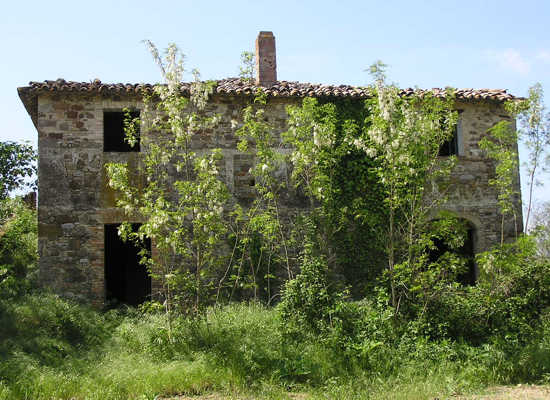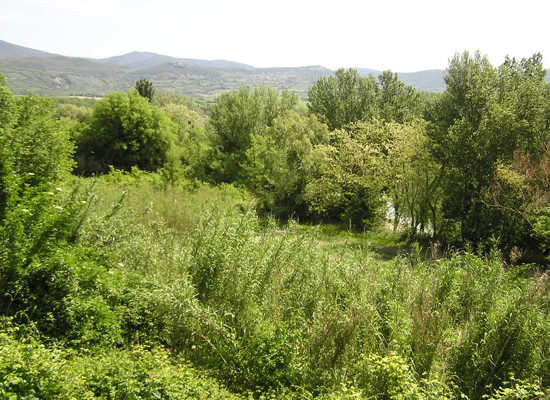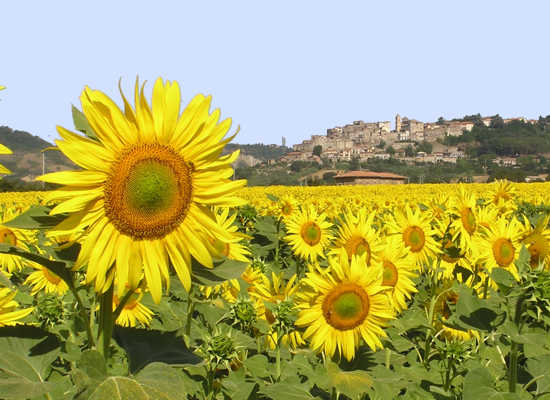 Mulino sul Tevere
Ventura Verde is the developer of Mulino sul Tevere ("Mill on the Tiber") an exclusive 40-acre private luxury vacation resort being created on the banks of the world-famous Tiber River near the very heart of Italy. All of the necessary building permits have been received and construction of 2 custom-designed country houses and 19 upscale apartments will soon begin.

Each country house and apartment will be sold in fractional ownership interests, 10 interests (5 weeks annually) per residence. Reservations for the fractional ownership interests are now being taken.

The resort will be professionally managed by Ventura Verde to provide owners not only with a high quality vacation experience but also with income derived from renting to third-party vacationers when the owners are not in residence.

Recovering the Past
The founders of Ventura Verde are three American friends who share a love of Italy. Each of us first discovered the wonders of Italy as backpacking students, and we returned often over the years. From the beginning, each of us had dreamed of owning a vacation home in the green hills of the Italian countryside.

Then, several years ago, we discovered an extraordinary 40-acre property on the banks of the Tiber River. Straddling the Umbria-Lazio border, the property had everything we had been looking for: a beautiful, tranquil setting with spectacular views of the Tiber River valley in every direction, a magnificent 17th century mill and three wonderful old stone farm buildings in need of restoration, and an unbeatable location about halfway between Rome and Florence not far from the main highways and train stations.

On our first visit to the property, we understood how the Spanish explorers must have felt when they discovered the Mayan ruins on the Yucatan peninsula. The splendid mill and the stone buildings, which had once housed the family who owned and operated the mill, were abandoned and covered with dense vines. Their roof beams had collapsed and their walls were crumbling. And yet, it was easy to imagine how wonderful this place would be if the buildings were restored to their former glory.

Inspired by our find, we decided to undertake an adventure to create not just a couple of vacation homes but a private, luxury resort designed specifically to meet the needs of our families and friends and friends to be.We call it Mulino sul Tevere, the Mill on the Tiber. So far, it has been quite an adventure. We spent more than two years negotiating to buy the 40-acre property which consisted of 17 parcels of land variously owned by 11 different members of a large family of farmers and winemakers, each of whom had their own opinion about the value of the property. Needless to say, the negotiations were lengthy and spirited, but we finally reached agreement. Then, working closely with one of Italy's foremost architects, we created a master development plan consisting of two standalone country houses and 19 upscale apartments. We were eager to get started, but it took two more years of wrestling with the local government officials to finally secure the permissions we needed to build a luxury resort that would respect the property's architectural heritage and natural environment. Fortunately, our perseverance paid off and the fun has begun. Come join us!
Living the Future
A unique, upscale 40-acre boutique vacation resort rising soon on the banks of the Tiber River in central Italy.
Surrounded by the luxuriant green hills of the Tiber River Valley and bathed in the warm Italian sun.
An authentic restoration/recreation
of a medieval village centered around a magnificent 17th century stone mill.
Situated in the "Parco di Tevere" just upstream from Lago d'Alviano, a World Wildlife Federation National Reserve and Bird Sanctuary.
Located on the Umbria/Lazio border about halfway between Rome and Florence, just 20 minutes from Orvieto and 45 minutes from Todi.
Quiet, private and secluded yet close to primary superhighways and major train stations.
Incredible panoramic views in every direction.
15 restaurants within a 45-minute drive, including the famous Michelin 2-star, Trippini.
A biological lake for swimming and fishing, and infinity swimming pool, tennis courts, boating and canoeing, cycling, hiking, fishing, picnicking.
Vineyards. Olive groves. Sunflowers. Ancient oak trees.
Ancient hill towns. Sagras and festivals.
Tradition and pageantry. Museums and churches. Rich Etruscan and Roman history. Extraordinary food and wine.
All the benefits and rewards of fractional ownership.
Hassle-free professional management by Ventura Verde.
A unique investment opportunity.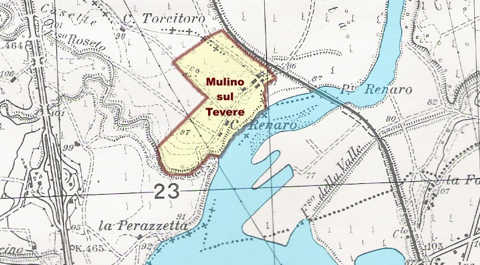 Location, Location, Location!
10 miles to Orvieto
15 miles to Lago di Bolsena
20 miles to Todi
25 miles to Viterbo
30 miles to Tuscany
35 miles to Deruta
40 miles to Mediterranean beaches
45 miles to Perugia
45 miles to Lago Trasimeno
45 miles to Spoleto
50 miles to Assisi
65 miles to Rome
75 miles to Siena
100 miles to Florence
160 miles to Pisa
195 miles to Pompeii / Amalfi Coast
A Place at the Very Heart of Italy
One could hardly imagine a more central place for an Italian resort than the Mulino sul Tevere property. It is situated on the banks of the Tiber River, less than 20 miles from the true geographic center of Italy and about half way between Rome and Florence. Just minutes away is direct access to Italy's main north-south expressway, the A1, which connects Naples, Rome, Florence, Bologna, Milan and Turin and is part of Europe's limited access superhighway system that extends from Sicily to Paris. Rome's international airport is just an hour and a half drive, and the local Orvieto train station is a major stop on the international rail link from Sicily to Amsterdam, with direct, express routes to Naples, Rome, Florence, Bologna, Milan and Venice.
Sightseeing
The world-famous hill town of Orvieto, with its magnificent cathedral and rich cultural heritage, is only 20 minutes away, and romantic Todi, in the heart of Umbria, is a 45-minute drive along one of Italy's most scenic roads. Incomparable Tuscany is just 30 miles to the north, and Rome, Siena, Perugia, Viterbo, Spoleto, Deruta, and Assisi are all easy day trips.
History and Culture
The surrounding countryside, called Tuscia, was home to Etruscans in pre-Roman times and is now an archaeological treasure trove. 2000-year-old tombs are carved into cliffs and hillsides. Farmers still turn up Etruscan artifacts almost every time they plow their fields. Some of Italy's first settlements, dating from the bronze and iron ages, were on the shores of Lago Bolsena, Europe's largest volcanic lake. The Papal Palace in Viterbo was the seat of the Catholic Church and the residence of the pop for about two decades in the 13th-century and subsequently served as the pope's refuge in time of trouble in Rome.
In Umbria, world-famous Assisi, a World Heritage Site, attracts pilgrims from every corner of the globe. Music lovers flock to the annual Umbria Jazz Festival, held in Perugia and Orvieto, and to Spoleto's world-famous music and opera festival, held every June/July, which features a vast array of concerts, opera, dance, drama, visual arts and roundtable discussions on science.
In central Italy, almost every city, town and village has its own unique festival, or
sagra
, offering local cuisine, parades in medieval costumes, and friendly competitions between neighborhoods. In one village, the priest blesses the farmers' animals. In another, a huge fire-breathing dragon makes an annual appearance. In still another, the town's streets are colorfully festooned with spring flowers. Visitors from other parts of Italy and throughout the world are always welcome guests.
Natural Environment
The historic Tiber River runs the length of Umbria and then through Lazio - right past Mulino sul Tevere - on its way to Rome. Mulino sul Tevere is actually situated in the Parco del Tevere (Tiber River National Park) and enjoys several hundred meters of unspoiled river frontage. Lago d'Alviano, a huge Wold Wildlife Federation Natural Preserve and Bird Sanctuary, is across the river and less than a mile downstream.
In literature, Umbria is referred to as
il cuore verde d'Italia
(the green heart of Italy). Its undulating hills are laced with scenic back roads and crowned by hill towns.
Food and Wine
There are more than a dozen fine restaurants with a 45-minute drive from Mulino sul Tevere. including two-star Vissani which is consistently rated among Italy's top five restaurants. The Tiber River valley produces some of Italy's finest wines, such as the renown Orvieto Classico, and wine tasting is offered at many wineries in the area. And, of course, there are the region's renown black truffles.. and olive oil... and cinghiale (wild boar)... and... well, it is Italy, after all.
Outdoor Activities
If you enjoy cycling, the Tiber River valley is an adventure wonderland for all ages and abilities. If you ride north or south through the Tiber River valley, there are hundreds of miles of "easy cycling" asphalt and gravel roads - the Italians call them nero (black) and bianco (white) roads. If you want to break a serious sweat, just head east into the Lazio hills or west into the Umbria hills and choose your challenge.
Skiing in central Italy? Yes, indeed! There are dozens of ski resorts in Tuscany, Umbria, Le Marche, and Abruzzo. They may not compare with the legendary resorts in the Swiss alps, but The Independent (UK) calls Abruzzo "One of the world's best-kept skiing secrets." With mountains reaching 3,000 meters and a total of 21 ski resorts, Abruzzo is a paradise for winter sports lovers. From Mulino sul Tevere, Abruzzo's largest ski resort is less than a 3-hour drive.
Site Plans
The Past Becomes Your Future
The residential borgo is the heart of Mulino sul Tevere. To complement the grand architecture of the old mill, the exteriors of the new and restored buildings will be designed and constructed in the style of rural 17th century architecture in central Italy.

The architecturally-significant mill will be meticu-lously restored into 9 apartments, a public cafe/dining room, a wine cellar, and a gym. The three original, now abandoned farm buildings are being relocated to create a classic borgo (the Italian word for a small ancient village) near the 17th centurymill. The borgo, perched on a high bluff providing panoramic views of the Tiber River Valley, will consist of two apartment buildings, with 10 units, and two luxury single-family country villas. The buildings will be clustered around a traditional Italian piazza with an infinity pool.

Wherever possible and appropriate, old construction materials of the period will be used inside and out (river stone, terracotta tiles, wooden beams, etc.). Like all traditional Italian borgos, the design of the buildings and public spaces will be organic and asymmetrical, providing many "nooks and crannies" for terraces, gardens, balconies and other private spaces.

Although the interiors of both the restored and the newly constructed buildings will feature old materials and elements of 17th century design they will otherwise be modern and efficient in every way. Gourmet kitchens and luxury bathrooms, for instance, will be standard. In addition, most of the residences will have winter gardens, terraces, and/or balconies, and many will have large basements.
Restoration Plans
Mulino sul Tevere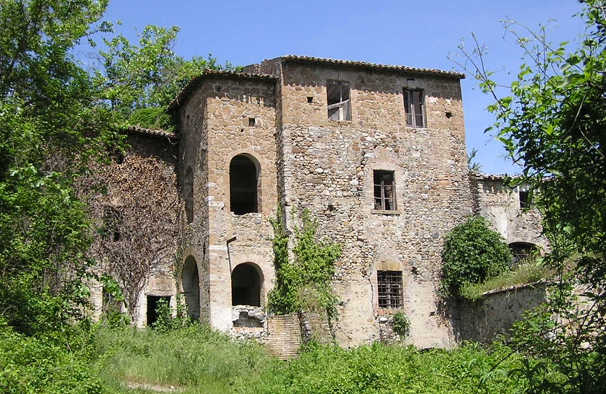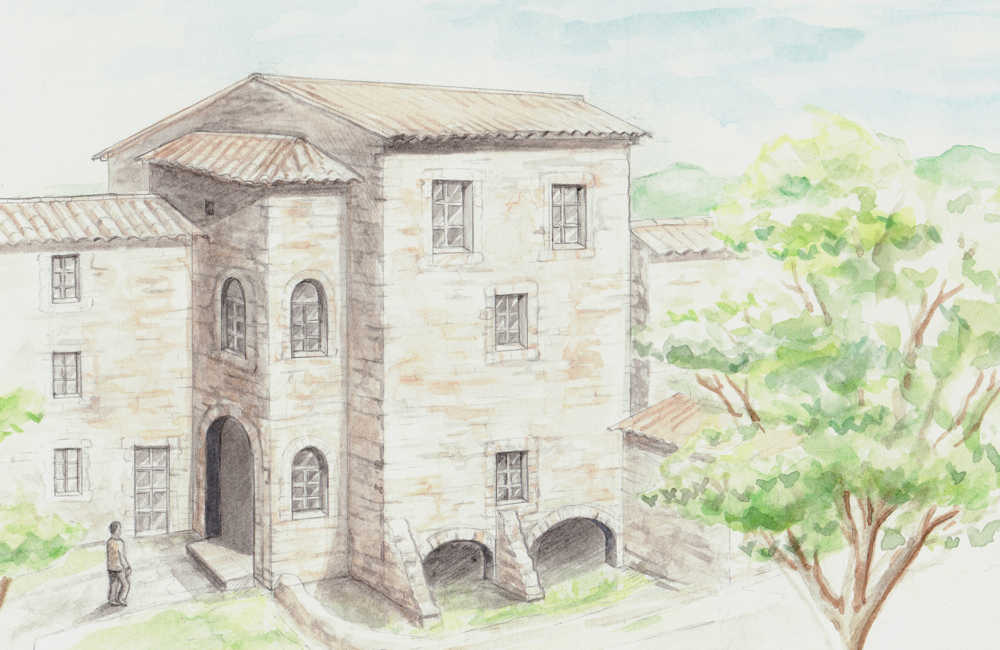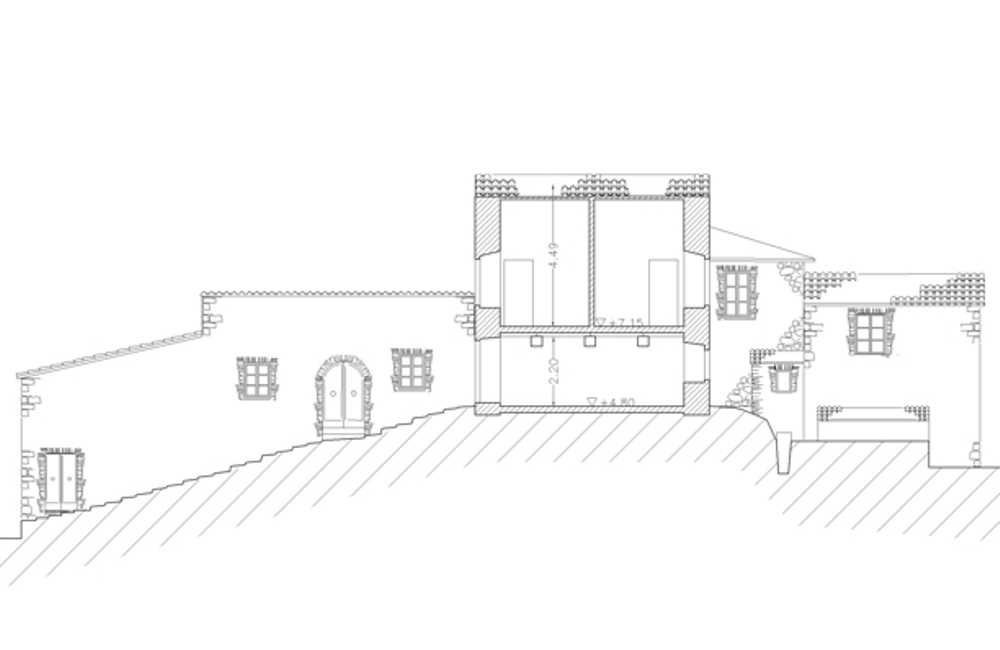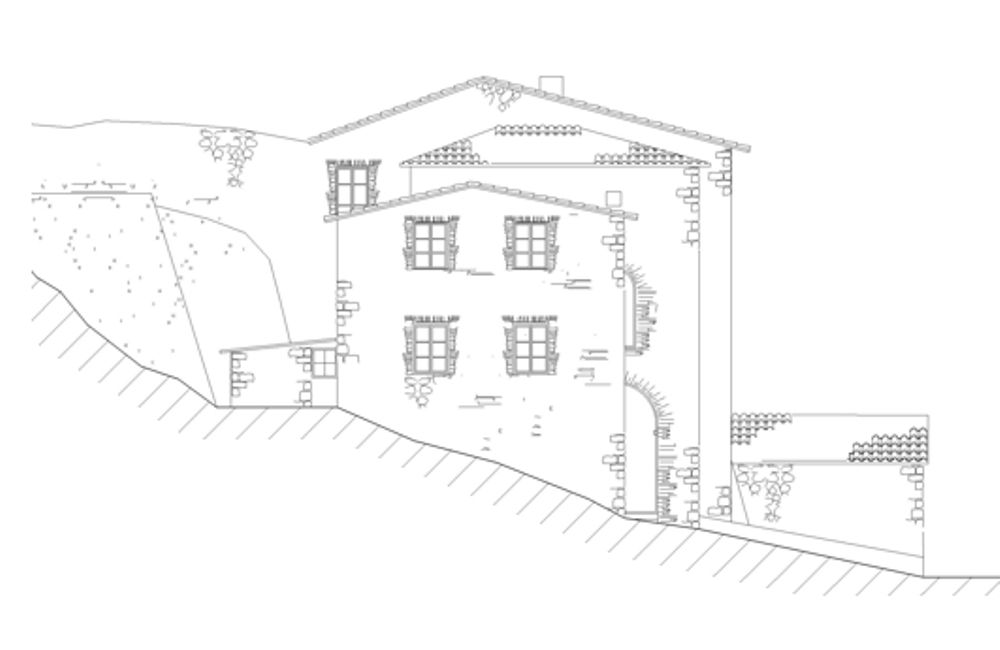 Il Mulino Antico
"The Old Mill"
Towering above the Tiber River and enjoying panoramic views of the wide river valley and surrounding hills, Mulino Antico ("the old mill") is a magnificent 17th century mill that will soon become the centerpiece of the Mulino sul Tevere resort. The mill will be restored into 9 upscale apartments, a cafe/dining room, conference facilities, a wine cellar, and a gym.
Restoration Plans
Casa Airone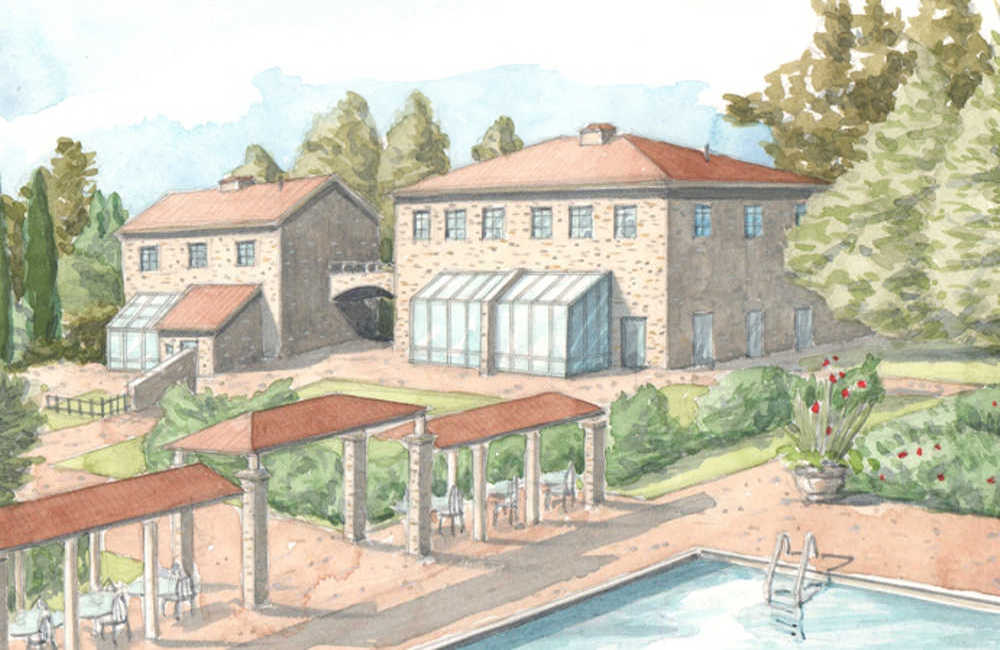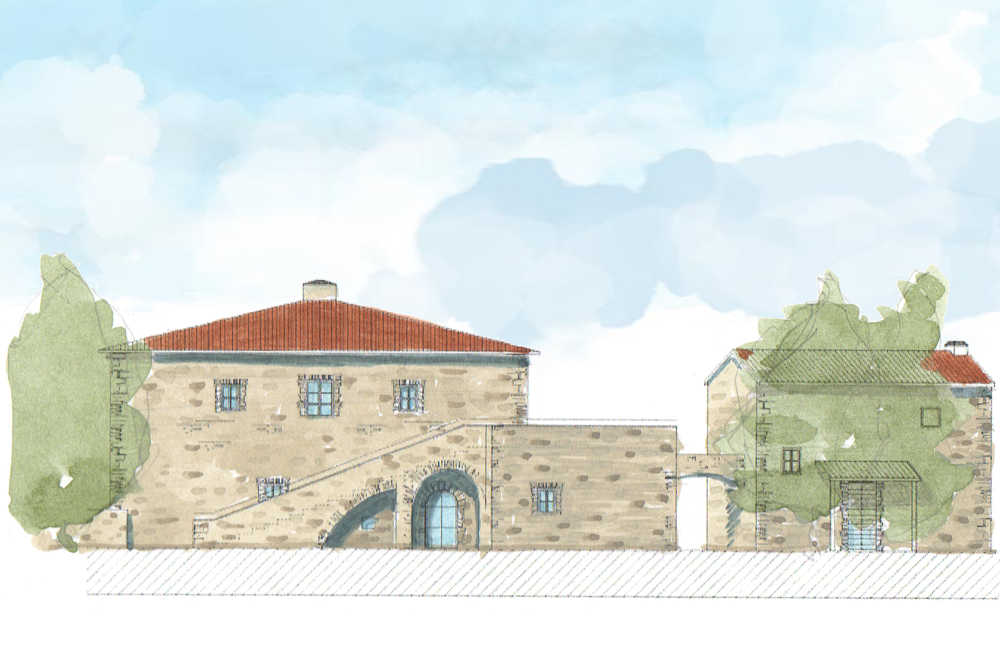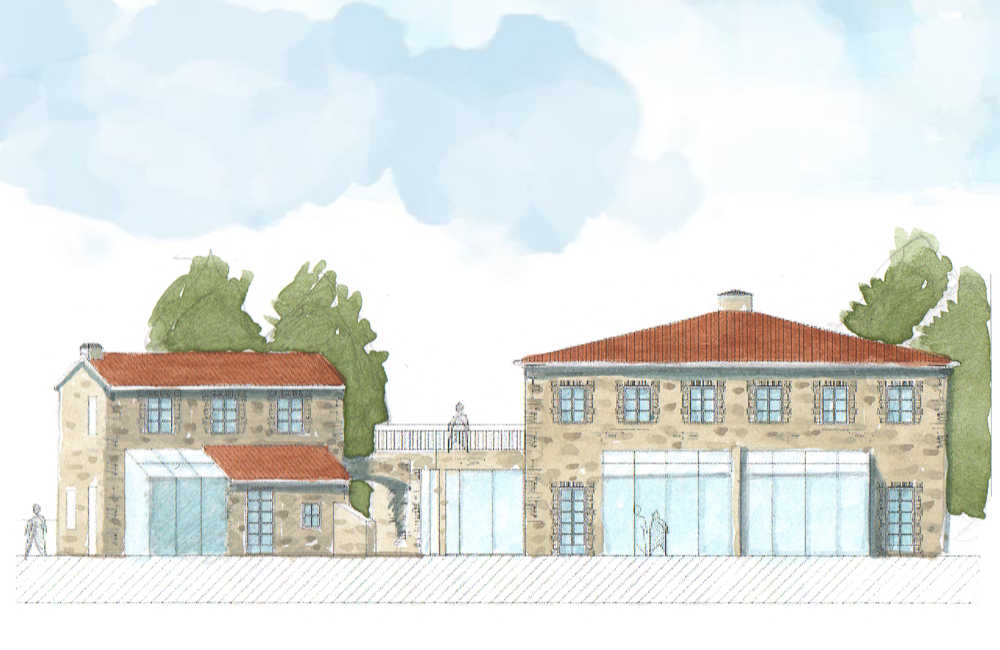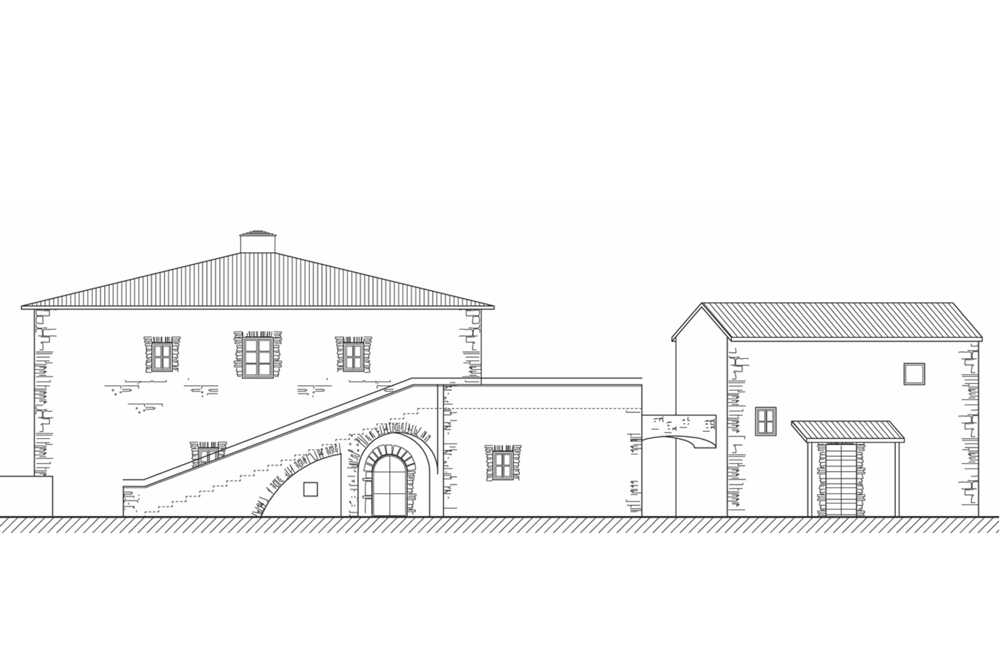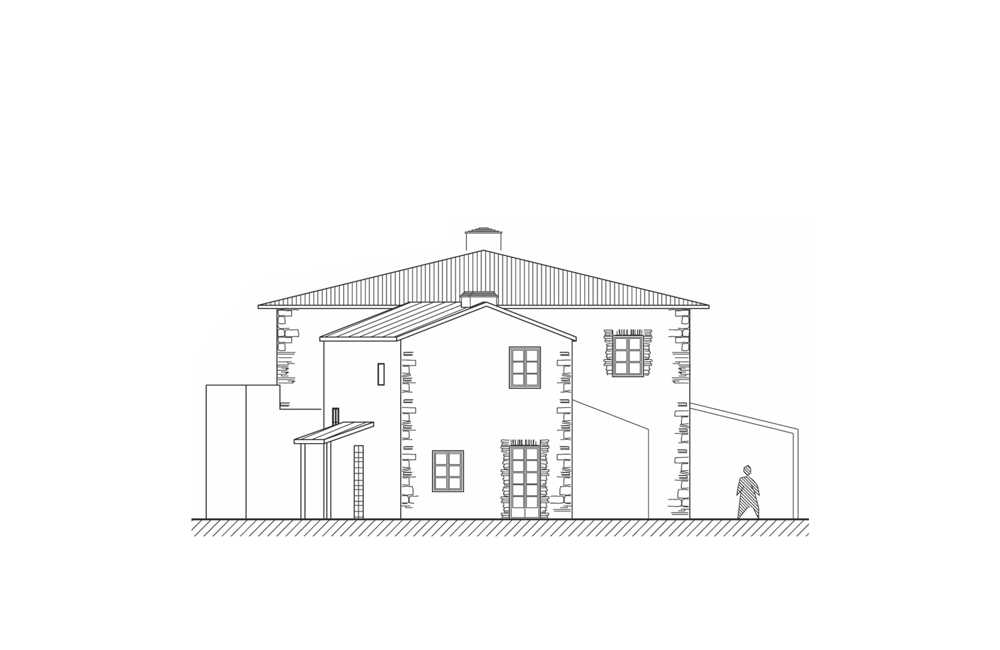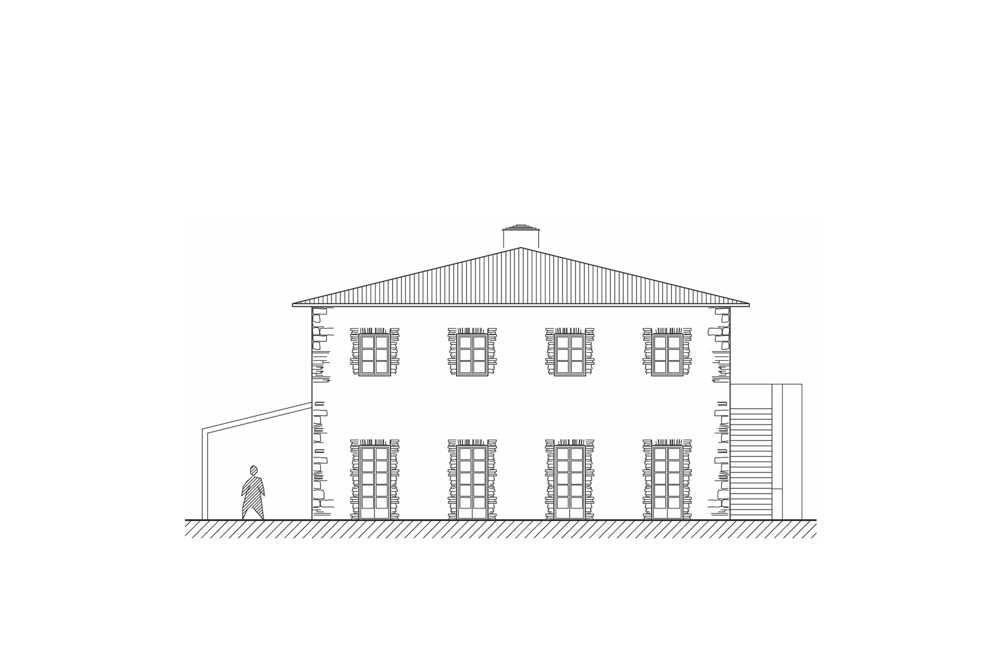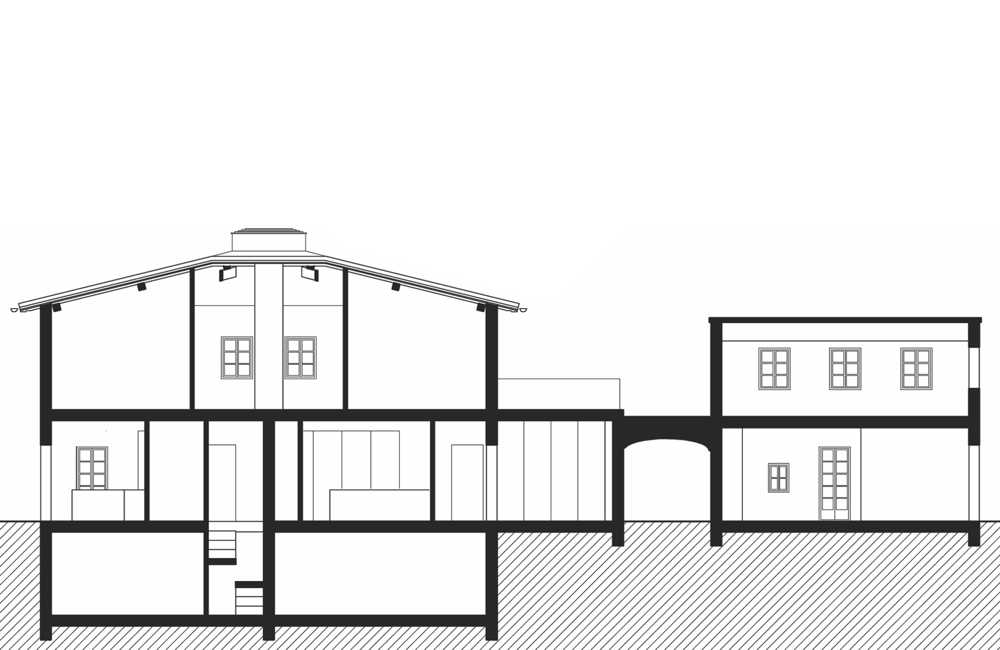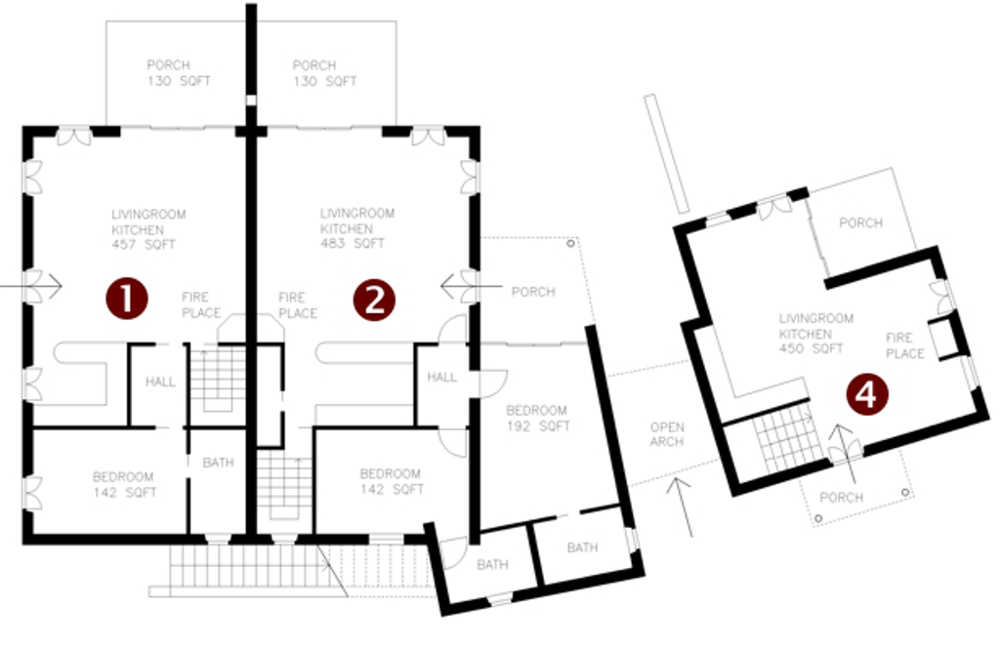 Casa Airone
"The Heron"
Casa Airone will be reconstructed using the original and traditional materials rescued from the existing buildings that must be torn down because they are too close to the river. The Casa Airone complex will consist of two archtecturally-related buildings connected by a classic medieval archway. The large building will have three apartments, and the smaller building will be a stand-alone, single-family residence.
Restoration Plans
Casa Falcone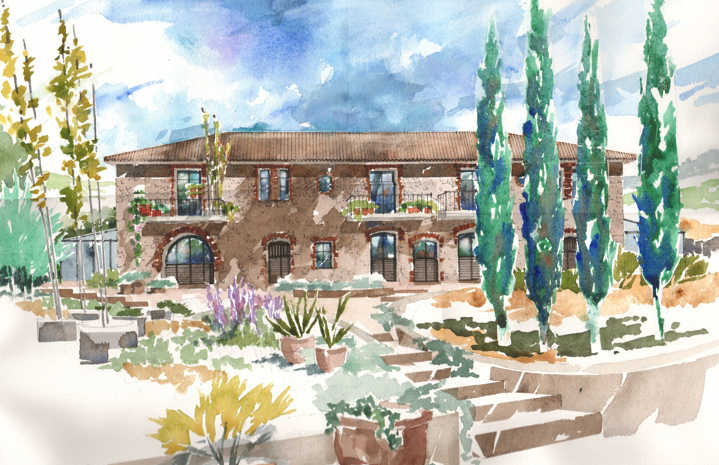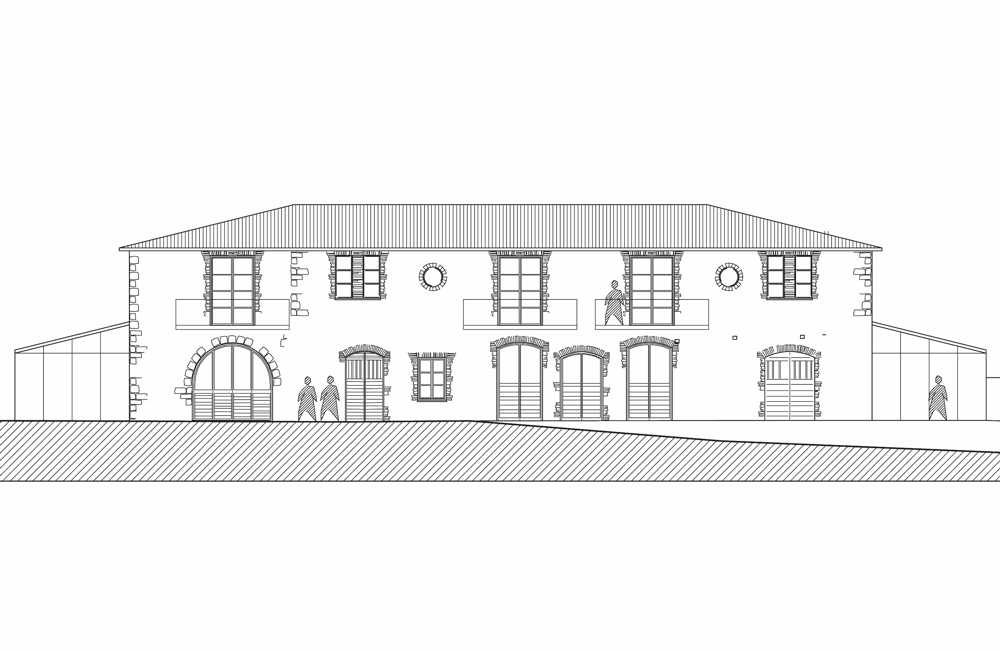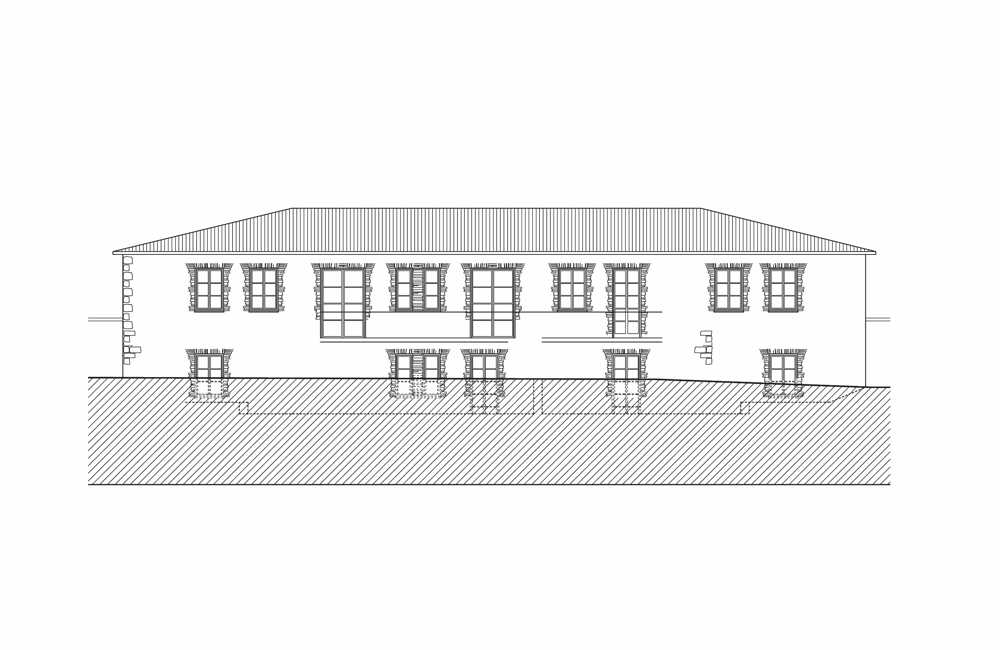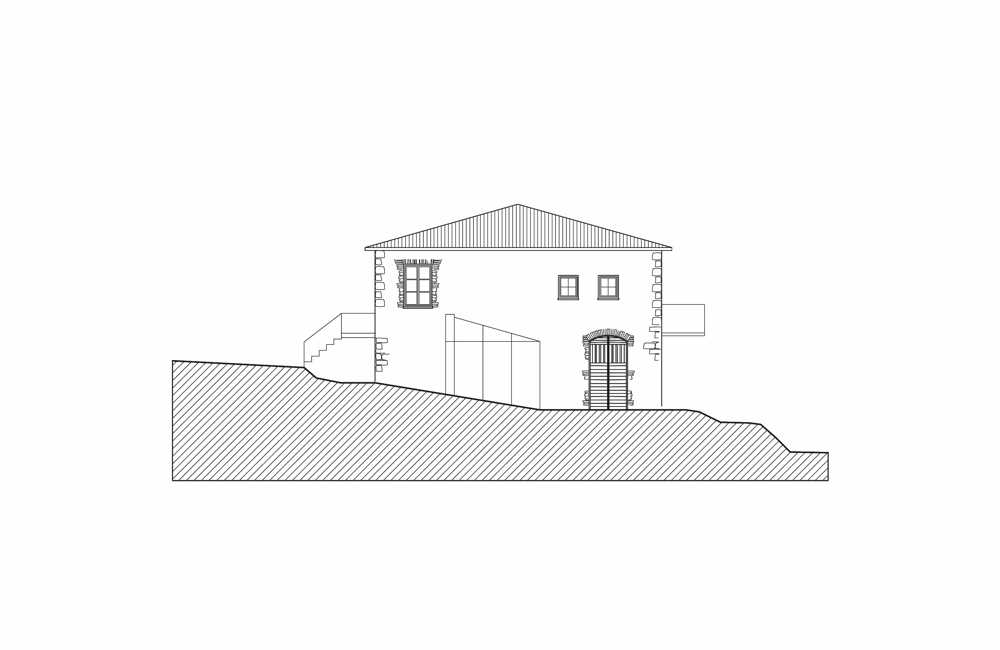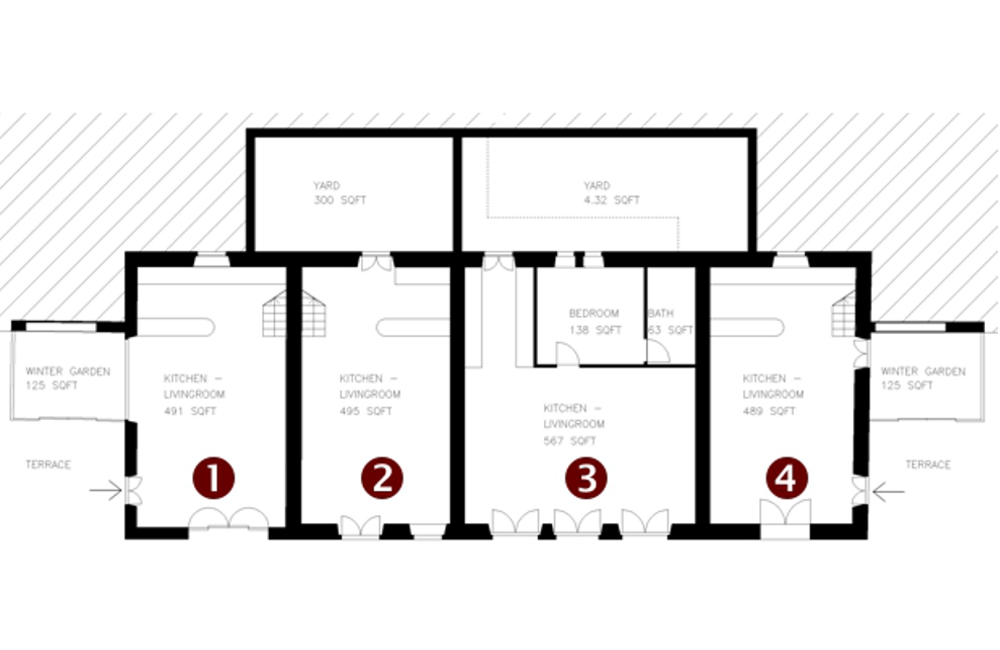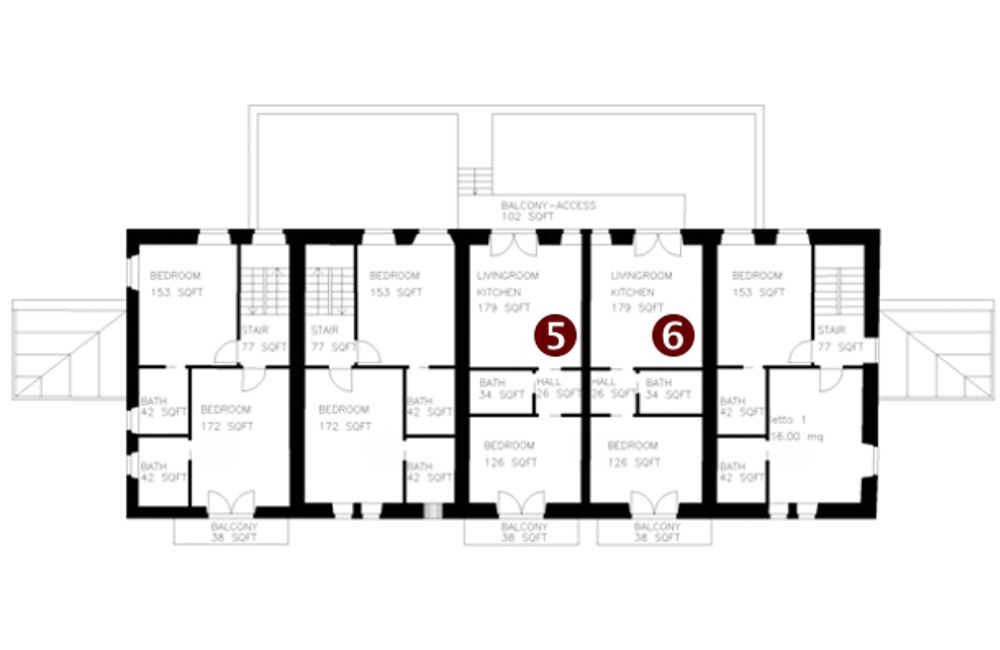 Casa Falcone
"The Falcon"
Casa Airone will be reconstructed using the original and traditional materials rescued from the existing buildings that must be torn down because they are too close to the river. The Casa Airone complex will consist of two archtecturally-related buildings connected by a classic medieval archway. The large building will have three apartments, and the smaller building will be a stand-alone, single-family residence.